I don't really like cold cereal.  Don't hate me… And, don't waste your time trying to change my mind. It won't work. I have been a cereal hater for as long as I can remember.  Instead, I tend to make breakfast most mornings… And, pancakes are one of my favorite breakfasts to make.
While I like to get up and make pancakes in the morning, I don't always have the energy to be bothered with measuring out all of the dry ingredients.  When I decide that I want pancakes for breakfast, I want them now. To keep things easy in the mornings, I tend to keep a big batch of homemade pancake mix on hand. It's as easy as the junk you can buy at the grocery store (I won't mention any names), but it's healtheir and cheaper!
Not only is pancake mix great to keep on hand at home, I've also found that it's especially great in the summer for traveling. We take it along with us when we go camping and we took it along with us last year to Cape Cod, as well! It helps to save money on food when traveling, and it also helps to cut back on the ingredients you need to pack to take along with you. Since I'm not known for packing light (especially when it comes to kitchen items), that can be a big help!
I knew pancake mix would be handy to have on hand after my surgery, so I made a big batch a few weeks ago. To use up some odds and ends of flours I had in my pantry, I decided to make some multigrain pancake mix. What I didn't realize was that it would become the new favorite at my house. Both my hubby and I love these multigrain pancakes, and they couldn't be easier!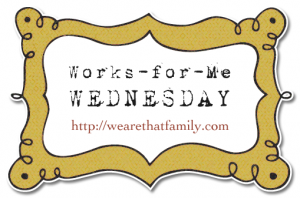 Multigrain Pancake Mix
(Yields enough for about 4 batches of pancakes)
2 cups white whole wheat flour
1 1/2 cups pumpernickel flour (whole rye flour)
1 1/2 cups ground oats
(simply blend old fashioned rolled oats in the food processor!)
1/2 cup ground flax
1/2 cup wheat germ
1/2 cup brown sugar
1/4 cup baking powder
2 teaspoons salt
Combine all of the mix ingredients in a large mixing bowl.  Whisk well, breaking up any lumps of brown sugar.  Transfer to an airtight container.
Multigrain Pancakes
(Makes about 6 large pancakes)
1 1/2 cups of multigrain pancake mix (above)
1 cup milk
1 egg
2 tablespoons oil (or melted butter)
1 teaspoon vanilla extract
1 – 2 tablespoons butter (for the skillet)
Place the pancake mix in a mixing bowl. Whisk together the milk, egg, oil, and vanilla in a liquid measuring cup.  Pour into the pancake mix, and gently stir to combine.  The batter may be a bit lumpy. If it's too thick, add just a bit more milk.
Preheat a skillet and melt the butter.  Cook the pancakes in the skillet for a few minutes on each side, flipping when air bubbles start to appear on the surface of the batter.