Christmas is just a few short days away… Can you believe it?
In the past year, I have become partial to decorating intricate sugar cookies.  I still have a long way to go before my cookies are as beautiful as Bridget's (Bake at 350), Gail's (One Tough Cookie), or Amanda's (I Am Baker).  But, I have done my share of cookie decorating this year (from carrots and bunnies for carrots and bunnies for Easter to cupcakes and cakes for a blogger get together, from wedding dress cookies for a bridal shower to turkeys for Thanksgiving)… And, I'd like to think I'm getting better!
While I find it amusing to spend hours upon end decorating cookies, I know that not everyone shares my love of piping bags and royal icing.  I'm OK with that. If you can't be bothered with worrying about outlining and flooding cookies or mixing up a rainbow of icing colors, then this post is for you!
Today I thought I'd share a few simple cookie designs that use one color of icing… white! The cookies get all of the color from sanding sugar. On top of that, they can all be decorated with one consistency of icing and a few pastry tips.  So, if you can muster up the strength to mix up a quick batch of royal icing and fill one (yes, only one) piping bag, you can handle these cookie designs!
Pick your favorite cookie recipe (I'm currently loving these spiced butter rum cookies!) and brighten up your cookie platter with some colorful decorated cookies! They're easy enough to tackle at the last minute (there's still time!), and they work for me…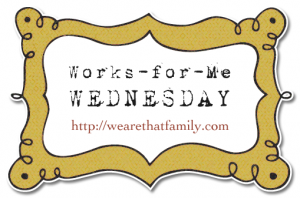 Royal Icing
I'm not the expert when it comes to royal icing… Far from it! If you search, you'll find a variety of different icing recipes. Mine is simple and easy, and I think it tastes pretty good (though the cookies are definitely the star when it comes to flavor)…
1 pound confectioner's sugar
3 tablesoons meringue powder
Approximately 1/2 cup warm water
Few drops of clear vanilla extract
(Lemon juice works, too… but I usually use vanilla)
In the bowl of a stand mixer, whisk together the confectioner's sugar and meringue powder.  Add the warm water, and beat on low speed until the mixture comes together. Add a few drops of vanilla extract and increase the speed to medium.  Beat until light and fluffy and not-quite-stiff peaks form, about 6-8 minutes.
If the icing is too stiff (hard peaks), you may need to add some additional water. Add only 1 teaspoon of water at a time.
Decorating Cookies
Carefully fit your piping bag with a coupler and fill it with some of the royal icing (don't fill it too full, about 1/2 way is enough… You can always refill!).  Now we're ready to decorate!
Candy Canes…
To decorate simple candy cane cookies, start by piping diagonal stripes with a round tip.  Gently press the cookie face down into some red sanding sugar (in a shallow dish or plate) to create red stripes.  Switch to a star tip and pipe rows of white stars in between the red stripes.
Christmas Trees…
For simple snowy Christmas trees, use a round tip to pipe a few "alternating branches" on the cookie.  Once again, press the cookie into sanding sugar (I used blue, but green would work, too!) to add some color to the cookie.  Fill in with additional branches in white.  You can add a white tree trunk if you like, too!
Snowflakes…
For simple snowflakes, start by piping straight lines in the shape of an asterisk on the cookie. Fill in with Xs on the long ends of the cookie.  Add additional lines and dots to create your own unique snowflake patterns.