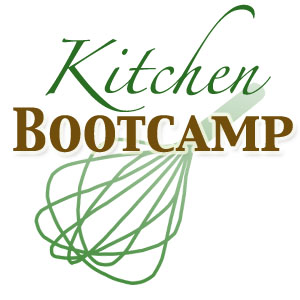 Now that school is back in session and everyone's schedules are about 300% busier than they were over the summer, I thought it would be fun to pick the Sandwiches Chapter (31) from The Professional Chef as the Kitchen Bootcamp challenge for September.  After all, we can all use a few quick dinner ideas and tasty packed lunches to keep things interesting, right?
The Sandwiches chapter is a rather short one, but there are quite a few recipes that are worth trying. I want this challenge to be about trying new things.  If you typically make cold sandwiches, try a toasted sandwich or panini. If you eat bologna every day, consider trying ham or turkey – or even going vegetarian. You don't have to use the recipes from The Professional Chef… As always, you are welcome to use any resources/recipes at your disposal.  The only limit on this month's challenge is your imagination!
I will be posting the sandwiches roundup on Friday, October 1st.  Be sure to submit your blog post and a photo by Thursday, September 30th so that I can be sure to include you!