It seems that tasting parties and small plates are all the rage right now. And, I couldn't be more thrilled. I am a big fan of small portions (and the ability to try lots of different dishes without needing to be rolled away from the table!).
Not only is it great to go to a restaurant with a small plates menu, I think it's a trend that can be applied at home, too… Especially for holiday entertaining!
While it may not be practical to make 20 different dishes for your holiday dinner and let your guests choose from a selection of small plates (unless you have a kitchen staff to help you… and wash the dishes!), I think there are a lot of fun ways to include individual portions in your holiday entertaining.
If you'll have guests for breakfast or brunch, consider dividing an egg casserole up among some ramekins or mini cocottes. It will bake faster, and the individual portions are cute. Serve with some mini french toast bread puddings (or the cranberry nut breakfast pudding recipe I've included below), muffins, and fruit, and let your guests choose the assortment of their choice.
If you're hosting a dinner party for a small group of friends, consider a comforting casserole that can be baked in mini casserole dishes for each guest. Or, you might opt to serve a side dish baked in ramekins! Your guests will feel special, and it's not really much more work for you.
Of course, individual portions are perfect for desserts, too.  Everything from chocolate mousse to crème caramel, panna cotta to fruit crisp, and even cakes and tarts can be prepared in single servings without a lot of added effort on your part!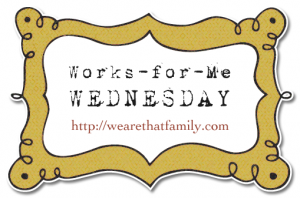 Le Creuset Giveaway!
Of course, I can't just go on and on about cute casserole dishes without giving you the chance to win some. That only seems fair, right? And, when you think of stunning casseroles and dutch ovens, what name immediately comes to mind? Le Creuset, of course!
For the holidays, Le Creuset has put together holiday-themed sets of adorable miniature cocottes. They come packaged in an adorable box, and would make a perfect gift for anyone who likes to entertain (or for yourself?). I just can't get enough of them! Want to know more about Le Creuset and their new products? Be sure to look them up on Facebook and Twitter!
Giveaway Details…
Two lucky winners will each receive a holiday set of three mini cocottes (one all white set with a snowflake design, and one set containing red, white, and green cocottes).
Please Note – This giveaway is open to US residents only. You must leave a comment for each entry in the giveaway. 
Recipes to get you started…
Looking for recipe ideas? Here are just a few that will lend themselves well to cute miniature portions…
And, of course… I promised you a recipe for breakfast bread puddings. So, here it is! These puddings were inspired by the recipe for individual french toast puddings over at eat. live. travel. write. I haven't been able to get them out of my head! They have just the right balance of sweet and tart. They are best served warm from the oven, but they can be reheated in the microwave, too.
Cranberry Nut Breakfast Puddings
Yields 6 individual puddings
(Adapted from eat. live. travel. write.)
1 tablespoon butter, softened
Approximately 6 cups of leftover bread or dinner rolls, cut into cubes
(these light and soft dinner rolls are what I used)
1 cup milk
3 eggs
1/4 cup brown sugar, lightly packed
1 teaspoon pure vanilla extract
1/2 teaspoon ground cinnamon
Zest from 1 orange
1 cup fresh cranberries
1/2 cup walnuts
Maple syrup (optional)
Preheat the oven to 350°F.  Use the softened butter to grease the insides of 6 cocottes (or ramekins). Place them on a baking sheet.  Loosely arrange the bread cubes in the cocottes, being careful not to overfill them.
In a mixing bowl, whisk together the milk, eggs, brown sugar, vanilla, cinnamon, and orange zest. Give the cranberries and walnuts a quick chop (a food processor works best for this!), and then add them to the milk and egg mixture.  Stir to combine.
Carefully ladle the mixture evenly over the bread cubes in the 6 cocottes.  Use your fingers to incorporate the nuts and cranberries and make sure each piece of bread is soaked in the milk and egg mixture. Transfer the cocottes (on the baking sheet) to the oven and bake for about 30 – 35 minutes. The puddings will puff up on the top and the centers will set up (and not be liquid and jiggly).
Serve warm, topped with a drizzle of maple syrup, if desired.
My Kitchen Addiction Disclosure– The giveaway items (two sets of mini cocottes from Le Creuset) have been provided at no cost to me and will be shipped from Le Creuset.  I also received samples of the mini cocottes for the purpose of reviewing the product. I have not been otherwise compensated for this post or for reviewing the product. As always, all opinions expressed are my own.