This is a Sponsored post written by me on behalf of Organic Choice for SocialSpark. All opinions are 100% mine.
Despite the fact that we saw a few snowflakes again this week, spring is finally here. We had a few gorgeous days in the 70s over the weekend, and I spent just about every moment I could working out in the garden.
With the recent study released on climate change, I've been thinking a lot about what we can do as a family to live a greener lifestyle. We already belong to an organic CSA and buy as much as we can at our local farmer's market. But, I knew we could do more. This year, I am going to focus on expanding our organic garden (food in our backyard with no harmful chemicals!) and freezing and preserving as much as I can so we don't have to buy as much from the grocery store throughout the winter. It's a small change, but if everyone makes a few small changes, they really do add up!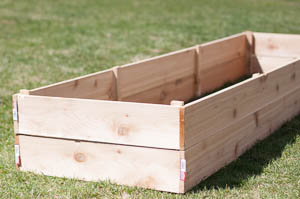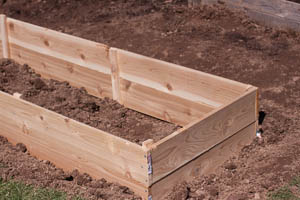 Until last weekend, it has been pretty cold out, and haven't been able to get out into the garden. Once the warmer weather presented itself, though, we got right to work. To expand our (small) garden, I had my hubby build a new raised garden bed. This year, my garden will be planted in three raised beds – two 4 by 4-foot beds and one new 2 by 8-foot bed. (Isn't it lovely? He did a great job… Thanks, hon!)  Plus, I will be planting squash and pumpkins (and maybe another thing or two… like watermelon!) outside of the beds where they have room to spread out. I also have an herb garden with lots of giant pots (partially dug into the ground) that keep the herbs from growing and spreading into each other. Continue Reading