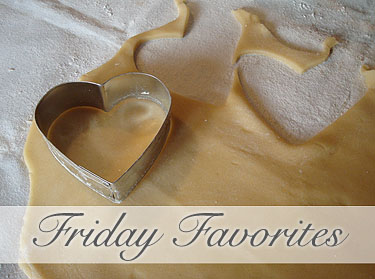 I have fall on the brain this week… I think that may have clouded my view as I was reading blog posts this week and choosing my Friday Favorites.
The baby arriving in early October is certainly part of the reason that I'm already thinking about fall… But, there are other reasons, too. I love the crisp air, the changing leaves, and the flavors.  Pumpkins, apples, cranberries, and spices are just the start.  And, there's something so cozy about fall dishes, too.  I like cozy.
So, if you're not ready for cozy, you may want to skip over this week's favorites… Or bookmark them for later. But, if you don't mind looking ahead to some cozy fall recipes, I highly suggest that you check these ones out.  I'll be making them all in the next week or two!