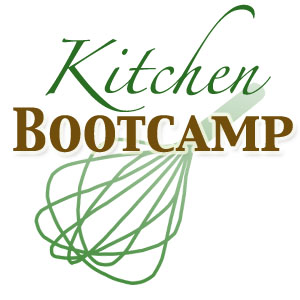 I have to admit that this month's Kitchen Bootcamp challenge is a bit of a selfish choice on my part… Lately eggs and breakfast foods have been one of the few things that I really enjoy eating on a regular basis.  I think it is partly due to the fact that I haven't had an appetite for regular foods for the majority of my pregnancy. Of course, it is also due to the fact that eggs and breakfast foods are fairly fast and simple to prepare. And, with only two short months left until baby arrives, I'm finding that I don't enjoy being on my feet in the kitchen quite as much as I used to. I'm all for fast and easy!
So, for this month's challenge, I decided that we will tackle the Eggs and Breakfast chapter (chapter 14) in The New Best Recipe. I know that the rest of you probably have a more adventurous appetite and more energy for the kitchen, so you'll be happy to know that this chapter's not all fast and easy recipes.  In fact, it covers a lot of ground.  You'll find great recipes and techniques for preparing everthing from eggs to waffles and pancakes to bacon and home fries.  I'm pretty sure we can all find something new to try!
Want to participate in this month's challenge? Simply prepare a recipe that fits the eggs and breakfast theme and post about it on your blog.  (Of course, recipes should not be taken directly from The New Best Recipe or any other source without proper attribution.) Then, come back here and submit your blog post (along with a photo if you would like me to include a photo in the roundup).
The roundup of everyone's recipes and blog posts will be posted on Friday, August 31st.  So, please be sure to submit your blog post by Thursday, August 30th.
Please Note – The links to The New Best Recipe provided in this post are Amazon affiliate links.  If you purchase this cookbook (or another item) after  clicking on my link, I receive a small percentage of the sale price, which helps to keep My Kitchen Addiction up and running. Thanks!