As I mentioned earlier this week, I've decided to focus on simple meals that are great for busy weeks.  Now that fall is just around the corner and school is back in session, it seems like everyone's schedules are filling up fast. And, we can all use some easy meal ideas that don't require too much effort and work.
When I think of simple weeknight meals, casseroles immediately come to mind. They can be made ahead and even frozen for later, so they are perfect for nights when you don't have the time (or energy) to cook a complicated meal. Here's my issue with casseroles… A lot of casseroles call for ingredients that I am not all too thrilled about – specifically canned condensed cream soup. So, while they may be convenient, they are also full of preservatives and other additives (not to mention a hefty amount of salt and even sugar) that I prefer to keep out of my dinner.
So, over the past few years, I've developed a strategy for keeping the cans out of my casseroles.  I have a simple sauce that serves as a base for my casseroles, and I add spices and other flavors that will go well with the rest of the casserole. Plus, by making my own sauce, I control the ingredients, and I can use organic, hormone-free dairy products.
Making the casserole sauce does add a little bit more time to the casserole prep, but I think it's worth it.  And, for a lot of casseroles, you can even use the same pan that you have browned meat or sauteed veggies in, so it doesn't have to dirty a lot of extra dishes. It works for me, and I'm hoping it will work for you, too!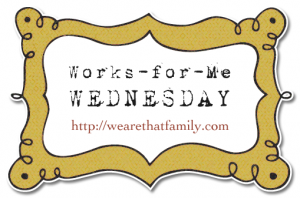 Can-less Cream Soup Substitute for Casseroles…
Ok, so let's get to that simple recipe that will serve as the base for your casserole sauce.  Keep in mind, this is just the base recipe.  On its own, you will have a somewhat bland sauce, but it's easy to add additional flavors that will work well with your additional casseroles. That's the beauty of a base recipe… You can use this one recipe and just customize it for any creamy casserole you dream up!  I've indicated in the recipe where you can add additional aromatics and spices to jazz things up a bit.
If you already have a skillet dirty from browning meat or sauteeing veggies, make this sauce in the same skillet.  Not only will you save yourself from having to clean an extra pot, you'll add some extra flavor to your sauce!
Can-less Cream Soup for Casseroles
Makes enough sauce for a large casserole (9 by 13-inch dish)
2 tablespoons butter or olive oil
2 cloves garlic
Additional aromatics (optional, vary based on the casserole)
2 tablespoons all purpose flour
Spices (optional, vary based on the casserole)
2 cups milk
1 cup lowfat yogurt
(or sour cream would work, too)
Kosher salt
Freshly ground pepper
Begin by melting the butter or oil in a skillet (or sauce pan) over medium low heat.  Add the garlic (and any additional aromatics that you are using) and cook until fragrant.  Sprinkle the flour into the pan and whisk to form a thick paste (called a roux).  Continue to cook for an additional 5 minutes to allow the roux to darken slightly and ensure that the flour is cooked.  If you are adding any spices, feel free to toss them in now and cook them for an additional minute or two with the roux.
Gradually pour the milk into the pan, whisking with your other hand to evenly work the milk into the roux and remove any lumps. Increase the heat on the pan slightly (to about medium) and whisk constantly while you wait for the sauce to come up to a slow boil.  This is what is going to thicken your sauce. When you notice that the sauce has started to thicken, remove the pan from the heat.
Add the yogurt to the pan and whisk it into the sauce. Season to taste with salt and pepper. Add the sauce to your casserole, and you're good to go!
Adding Flavors to Your Sauce
It's easy to flavor your sauce by adding just a few extra ingredients to the base recipe above.  Most likely, your original casserole recipe will give you a few hints as to what flavors will work well. But, don't let a recipe hold you back. Feel free to be creative and experiment with new flavors and ingredients!
Aromatics – Aromatic veggies are a great way to add flavor to your casserole. In addition to garlic, I often add finely diced celery and onion.
Spices – The sky is the limit when it comes to adding spices to your casserole.  Use what you like and start out slow.  You can always add more! For Mexican casseroles, I love a good chili powder and cumin.  For more Italian inspired casseroles, I often add basil, thyme, or even Italian seasoning.
Fresh Herbs – If you have fresh herbs on hand, they can be great in casseroles, too. Hearty herbs like sage and rosemary will stand up well to cooking and can be added with the aromatics.  More delicate herbs like parsley, oregano, or basil are best stirred in at the very end with the yogurt.
Recipes Calling for Cream of Mushroom Soup – This one is kind of obvious… If your recipe calls for cream of mushroom soup, you probably want to add some mushrooms to your sauce.  Use whatever mushrooms you like, and add them (diced) along with any other aromatics.
Recipes Calling for Cream of Chicken Soup – Chances are, there's already some cooked chicken in your casserole.  So, you don't need to add chicken to the soup.  Instead, you can flavor the sauce by adding onion, celery, and some chopped fresh sage (a little bit goes a long way) with the garlic.
Cheesy Casseroles – For casseroles that call for cheese (especially cheddar), consider adding some dry mustard (about 1/2 – 1 teaspoon) to your sauce with the spices.