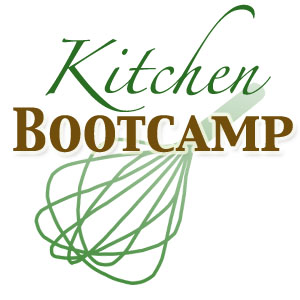 For many of you, summer is now in full swing. That means that fruit season is also in full swing.  I know we've been enjoying all of the fresh and local fruit that we've been receiving from our fruit CSA so far this summer.  And, there is plenty more to come!
So, when Mardi from eat. live. travel. write. recommended the Crisps, Cobblers, and Other Fruit Desserts chapter (chapter 21) from The New Best Recipe for the July challenge, I was on board right away. Crisps and cobblers happen to be some of my favorite desserts, especially this time of year.
The New Best Recipe includes some great cobbler, crisp, shortcake, and pandowdy recipes (among others!) that serve as a great starting point for this month's challenge. I especially love that the recipes leave a lot of room for creativity… You can mix up the flavors with whatever fruits are looking good at the farmer's market.  And, you can dress them up with homemade ice cream, spiked whipped cream, and any dessert sauce you are in the mood for making!
This month's challenge is all about enjoying the fruit in season and having some fun in the kitchen. I will be using The New Best Recipe as my starting point for this month's challenge, but you don't have to have a copy of the book to participate in the challenge.  Feel free to use whatever sources you have available to you.  The only requirement is that you make a fruit dessert (and, while I love pie, we'll save that for another challenge).
To participate in the challenge, simply make a fruit dessert and post it on your site with a link back to this challenge (and, please take care to cite your sources and not copy recipes directly any books or sites you may be referencing). Then, come back here and submit your post (along with a photo, if you like). I will be posting the roundup on Tuesday, July 31st, so please have your posts submitted to me by Monday, July 30th.
Please Note – Links to The New Best Recipe provided in this post are Amazon affiliate links.