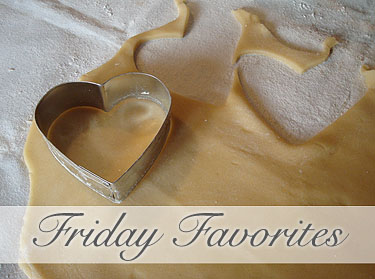 Friday is here again, and it's time for another fresh batch of Friday Favorites!
Some weeks I have a theme in mind when I am looking for favorite blog posts for the week… Other weeks, a theme kind of presents itself as I'm reading. Then there are the weeks where individual recipes just jump out at me.  They have nothing in common, but I just feel that they are too good not to mention.  This is one of those weeks.  I have no great theme or common element among the recipes other than the fact that I think they are good.  No, not just good… Great.
I will be giving all of these recipes a try in the near future (though maybe not all at once)… And, I'm hoping that you will, too!