Grilling season is here again!
The weather here turned warm a month or two early this year, so my hubby and I have already been grilling quite a bit.  We grill just about everything, from chicken and steak to veggies and pizza.  But, my favorite meal on the grill is burgers.
There are so many different varieties of burgers… Millions probably. I'm always game for trying new flavors and toppings. But, I also think it's a good idea to have a great go-to (and versatile) burger recipe on hand.  And, that's exactly what this recipe is.
This is the burger recipe that works for me… These burgers are fast and easy to mix up, and you can easily make a double or triple batch when you're feeding a crowd.  Just add your favorite burger toppings and you're ready to go!
Have some extra time and want to make homemade buns to go with your burgers? No problem! I have two recipes, one for white burger buns and one for honey whole wheat burger buns.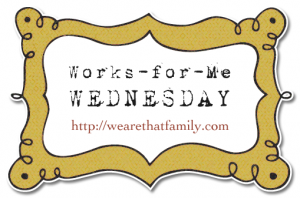 Basic Beef Burgers
Makes 4 burgers
1 pound lean ground beef (preferably grass fed, organic)
1/2 cup bread crumbs
1 egg white
1 clove garlic, pressed
1 1/2 teaspoons Worcestershire sauce
Freshly ground black pepper
Pinch of Kosher salt (if desired, I think the Worcestershire sauce adds enough salt)
Combine the all of the ingredients in a large mixing bowl.  Mix gently with (clean) hands until all of the ingredients are well incorporated.  Divide the mixture into four equal parts and shape into patties. Cover the burgers with plastic wrap and keep in the refrigerator if you will not be cooking them right away.
When you're ready to cook the burgers, preheat your grill (or a skillet) to medium heat.  Cook the burgers for a few minutes on each side, only flipping the burgers if they release gently from the grill (or pan). Use a meat thermometer to check that the burgers are done to the temperature you like.  Typically, medium-well burgers should be cooked to about 155-160°F.