This time of year, I'm always looking for new ways to jazz up my favorite foods.  Winter may be dreary, but I try to make sure that the food that comes out of my kitchen is anything but.  And, that's where vanilla beans come in.
Over the holidays, I was lucky enough to win a gift certificate to Beanilla.com from My Baking Addiction and Good Life Eats. I picked out a large variety of beans to experiment with in my kitchen… Bourbon, Madagascar, Mexican, Tahitian, and Tonga.  I've certainly used vanilla beans in my kitchen before, but I had never really paid attention to the variety.  Each has distinct flavors and characteristics, and I've really enjoyed getting more familiar with them!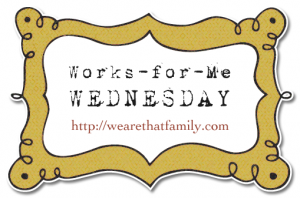 Buying Vanilla Beans
Vanilla beans can be a bit expensive… But, I think they are worth it.  You certainly can't beat the flavor, and if you are smart, you can really get your money's worth. More about that later.
First, you have to get your hands on some! Sure, you can buy a jar with 2 beans in it in the spice aisle at your local grocery store, but I'd probably avoid those ones.  You can do better.  I'd recommend buying them online. You can find the Madagascar variety from Spices Inc., and, of course, you'll find a wide variety from Beanilla.com.
Vanilla Extract
One of my favorite ways to use vanilla beans (and certainly one of the easiest!) is to make homemade vanilla extract.  It's a great way to explore different flavors and varieties, and certainly makes for some tasty baking. Plus, it makes a great gift!
Here's all you need to do. Slice your vanilla beans down the middle, leaving about an inch on each end intact, to expose the seeds on the inside.  If your jars are small, it's perfectly OK to cut the beans in half to make them fit in the jars.  Place the beans in an airtight jar (jars with stoppers or corks are great… and pretty, too!) and fill with vodka (or your liquor of choice, as long as it's 80 proof/40% alcohol).  If you make a variety of kinds of extract, be sure to label them so you can tell them apart later!
Here's the thing… In order to have a true extract, you need to have at least 5 vanilla beans for every cup (8 ounces) of vodka.
Seal the jars, and keep them in a cool place (away from sunlight), giving them a shake occasionally. In about 3 months, you'll have lovely homemade vanilla extract!
Vanilla Sugar
If you use your vanilla beans in baking, you will most likely scrape out the seeds and have the vanilla bean pods left over.  Don't throw them away! This is the part where I tell you how to get the most out of your vanilla beans…
You can make homemade vanilla sugar by tossing your leftover vanilla bean pods with the sugar of your choice.  Just combine them in a glass jar (again, airtight is best here!), and let the flavors mix and combine. I like to use raw sugar or coarse organic sugar… It's great for adding extra flavor to coffee or tea. And, of course, any recipe that calls for sprinkling sugar on top before baking!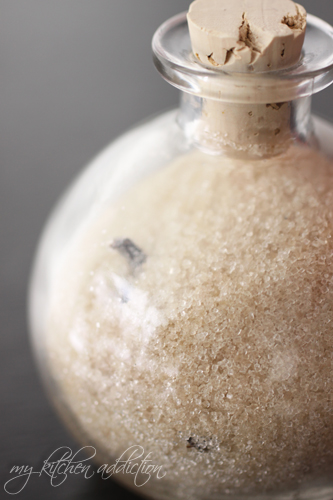 Other Recipes Using Vanilla Beans
Of course, extract and sugar aren't the only ways to use vanilla beans… They are perfect for crème brûlée, vanilla bean ice cream, and more.  Here are just a few more recipe ideas to get you started!