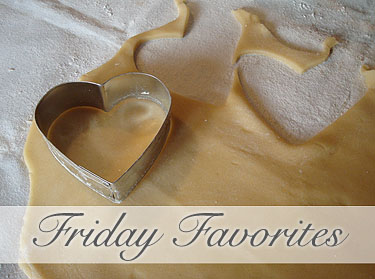 The second week of January is here… In fact, it's almost over! And, I'm still waiting for some snow. I'm one of those crazy people who really enjoys snow in the winter. I could go for a foot or two right about now.
Instead, it's just been kind of dreary and rainy here. All of the dreary weather has kind of sucked the kitchen inspiration right out of me.  I'm doing my best, but it's one of those weeks where I can certainly use a little help from my friends. (Do you have the Beatles in your head now? Yup, me too.)
I'm hoping to find some time and motivation to get into the kitchen this weekend… So, here are a few of the recipes I've bookmarked for some inspiration!