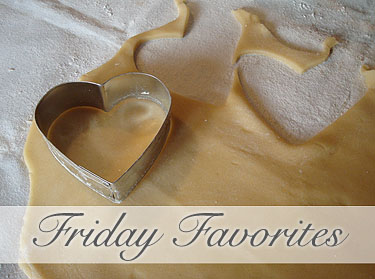 Happy first Friday of 2012!
I'm still adjusting to the fact that the holidays are over, and the new year has arrived already.  Where did the time go? While I'm still trying to figure out where the holidays went, I can say that I've had my fill of cookies and sweets.  I didn't make any crazy resolutions about never eating another cookie or cutting sugar out of my diet entirely. In fact, I didn't really make many resolutions at all.
Instead, I'm just focusing on making 2012 a great year. I'm trying to eat a little better, but focusing on making food that I love and enjoying what I eat. I'm looking forward to trying new recipes and incorporating new ingredients into our diet. Instead of worrying about all of the things I can't do, I'm looking forward to the things I can do.
So, if you're looking for a list of lowfat, grain free, or fad-diet food, I'm afraid you'll have to look elsewhere… Instead, here's a list of the recipes that caught my eye this week… Recipes that will be a great start to cooking and baking in 2012!