Still looking for a last minute homemade gift idea? I've got you covered!
Ever since I tried making these chocolate marshmallow bunnies from A Farmgirl's Dabbles for Easter, I've wanted to make them again. If you're tried making homemade marshmallows before, you know what I'm talking about.  And, if you haven't made homemade marshmallows, take my word for it and give them a try.  They are nothing (I repeat nothing!) like the chalky and spongy things you find at the grocery store.  They are perfectly fluffy and light… And, they are pretty addictive.
I have always been a peppermint fan, and I especially love peppermint treats for Christmas.  If you pair the peppermint with some chocolate, I am a happy girl. I'd been thinking about making some homemade cocoa mix, and I knew I'd need some marshmallows to go with it.  So, naturally, I decided to make some peppermint marshmallows. Of course, I haven't yet gotten around to making the cocoa mix.  But, the marshmallows are fabulous on their own. Dipped in dark chocolate, they are a lot like a fluffy version of a peppermint patty.
You can easily make a big batch of these marshmallows in one afternoon… And, most of that time is just letting the marshmallows cool and set up in a pan on the counter (i.e. you can also be wrapping presents, cleaning the house, etc.).  I'd just recommend that you package them up as soon as possible after making them.  Otherwise, you'll run the risk of snacking on them and not having any left for gifts! Not that I would have any experience with that…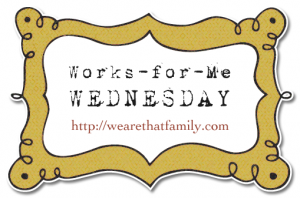 Peppermint Marshmallows
Makes 4 dozen marshmallows, depending on the size
(Adapted from A Farmgirl's Dabbles)
2/3 cup of water, divided
3 – 1/4 ounce packets of unflavored gelatin
1 cup granulated sugar
1 cup light corn syrup
1/8 teaspoon Kosher salt
1 teaspoon pure vanilla extract
1 teaspoon peppermint extract
Powdered sugar (for dusting)
6 ounces dark chocolate, cut into chunks
1/2 teaspoon vegetable shortening
2 candy canes, crushed into small pieces
Pour 1/3 cup of water into the bowl of your stand mixer. Sprinkle the gelatin over the water, and let it sit (in the mixer, ready to go) to soak up the water while you prepare the sugar syrup.
To prepare the syrup, combine the remaining 1/3 cup of water, sugar, corn syrup, and Kosher salt in a heavy saucepan over medium heat, fitted with a candy thermometer.  Stir once or twice, until the sugar is dissolved.  Then, continue cooking without stirring, until the mixture reaches 240°F (soft ball stage).
Fit the mixer with the beater blade, and gradually add the hot sugar syrup to the reconstituted gelatin, while beating on the slowest speed. Add in the vanilla and peppermint extracts. Gradually increase the mixer speed to medium-high. The mixture will thicken and turn white.  Continue to beat until the marshmallow is thick and fluffy, and starts to pull away from the sides of the bowl in strings.  This will take about 7 – 10 minutes.
While the marshmallow is beating in the mixer, grease a 9 by 13-inch cake pan and dust it (generously) with powdered sugar. Transfer the marshmallow mixture from the mixing bowl to the cake pan (spraying your utensils with cooking spray or greasing them with a bit of shortening helps to keep the stickiness to a minimum). Wet your hands, and press the mixture into an even layer in the pan.  Let the marshmallow mixture cool and set up in the pan for about 2 hours.
Flip the marshmallow out of the pan onto a surface dusted generously with powdered sugar.  Use a greased cookie cutter (I used a small 1 1/2″ circle) to cut out individual marshmallows and transfer them to a baking sheet lined with waxed or parchment paper. (You can also cut the large sheet of marshmallow into squares, but I prefer the even shapes I get using a cookie cutter.)  Dust the marshmallows with some additional powdered sugar to keep them from sticking to each other.
Combine the dark chocolate and vegetable shortening in a microwave safe bowl. Melt the chocolate, microwaving for about 15 – 30 seconds at a time, until the chocolate is smooth when stirred.  Dip the marshmallows in the chocolate and sprinkle with the candy cane pieces. Return the marshmallows to the waxed paper lined baking sheet until the chocolate has cooled and set. Store in an airtight container or wrap in cellophane bags for gift giving. The marshmallows will keep for up to 2 weeks.