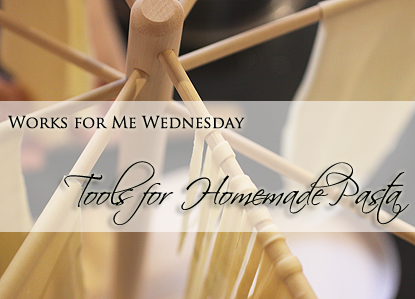 I love getting emails and comments from readers here at My Kitchen Addiction. When I started writing about the food I was making in my kitchen over 2 1/2 years ago, I never imagined that so many people would actually read what I have to say. It's such a blessing!
I get quite a few questions via email, and I do my best to respond to them. And, when I notice a trend in those questions, I do my best to share the answer here on the site. That way I can share the information with everyone!
Each time I post a recipe for homemade pasta, I tend to get a lot of questions.  I especially get a lot of questions about the gadgets and tools that are shown in my photos.  Having the right tools for the job can make a bit difference.  So, this week I thought I'd share the pasta making tools that work for me!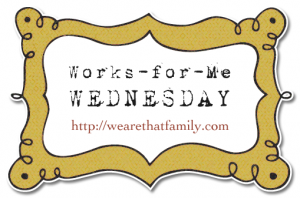 I should tell you up front that I like to make pasta by hand. I don't use my stand mixer. I like the process of making it by hand.  While you can get some pretty fancy equipment for making homemade pasta, I have found that some of the basics work pretty well.
The nice thing about these pasta making tools is that you can get them all for under $100… And, they don't take up too much space in your cabinets. So, let's get right to it, shall we?
Imperia Pasta Machine – If I had to choose just one tool for past making, it would definitely be my pasta machine. Sure, you can roll out dough by hand (and you will have big muscles when you're done!), but I think the process is so much more enjoyable with the machine. You can roll the dough into sheets (perfect for lasagne or ravioli) and also cut it into long thin noodles. My machine cuts tagliatelle and fettuccine, and there are additional attachments available for other types of noodles.
Drying Rack – I mentioned in my post about semolina pasta last week that I have found that drying homemade pasta is the best way I've found to get that perfect al dente texture. You can dry pasta on the back of a kitchen chair. But, if you have a yellow lab running around the house, that will most likely end badly. I love that I can set up the rack out of the way and go about my way in the kitchen.
Ravioli Maker and Press – If you don't plan to make ravioli, you won't need this one. But, if you do (and ravioli is one of my favorites!), this is the right tool for the job. You can shape 12 perfect ravioli in each batch. It's especially helpful if you're making a large batch for the freezer.
Happy pasta making!
P. S. There's still plenty of time to try your hand at some homemade pasta for this month's Kitchen Bootcamp challenge!
Please Note – The links to the pasta making tools I have included in this post are Amazon affiliate links.