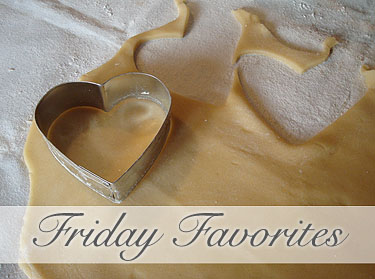 You may have been wondering where my Friday Favorites went… But do not fear!
It's been a few weeks since I had a chance to do much blog reading (life got in the way… that happens sometimes!).  But, this week, I made a point to sit down and go through a lot of the blog posts I've missed… And, I am making a conscious effort to get back on track with my Friday Favorites. Cross your fingers that I can stick to it!
The good news is that in the last few weeks, the weather here seems to have turned a bit. Though there have certainly still been some warm and sticky days, we have also had quite a few crisp, cool nights. And, I have worn boots on a few occasions!
So, my mind has now turned to cooler weather foods and I am gearing up for some serious pumpkin and apple baking in the next week or two, as well. In the meantime, there's a good chance that a few of these dishes will be popping up on my weekly menu!