If you ask me, summer just isn't the same without some fresh pesto… You can't beat a fresh piece of crusty sourdough bread slathered with some pesto. I could eat that for dinner… And, I think I have on a few summer evenings!
We all love basil pesto… It's a classic. But, there's no reason to stop there… There are lots of other fantastic ingredients that result in fabulous and flavorful pesto!
I have to admit, though, that I rarely measure when I make pesto… So, instead of sharing a "master recipe" with you, I thought I would just give you a few suggestions to get your creative juices flowing.  There's no recipe needed… Just throw a few things into a small food processor and give them a whirl.  I tend to like my pesto a bit thicker than some, but that's the beauty of pesto… You can make it however you like.  It works for me, and I think it will work for you, too!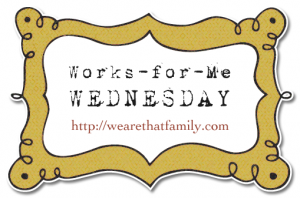 Pesto Basics…
To make your own homemade pesto creations, you'll need a few basic ingredients… You can mix and match your favorites (or use up some extras from your garden or CSA) to create your own signature blend!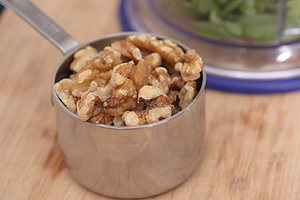 Herbs, Greens, or Veggies… Sure, basil is the classic, but other herbs work great.  Use whatever you have on hand from your garden – cilantro, thyme, oregano, or even mint! I also like to use other greens like spinach or chard.  You can also mix it up with garlic scapes, fennel, or even some peppers!
Nuts… Classic pesto is often made with pine nuts, but they can be pretty expensive.  I often use walnuts because that's what I have on hand, but pecans, almonds, and hazelnuts are great, too. For extra flavor, toast the nuts and let them cool before making your pesto!
Cheese… Hard or crumbly cheeses work best when it comes to making pesto… Parmigiano-reggiano is always great, but my favorite is actually grana padano. Other options include romano, aged asiago, or feta!
Olive Oil… This one's pretty straight forward. Use a good flavored extra virgin olive oil since you will be able to taste it in the pesto (one you would use for salad dressing!). A flavored chili oil can also add a nice kick to your pesto!
Seasonings… I rarely add much additional seasoning to my pesto, but you can let your creative juices flow. For me, a bit of salt and freshly ground pepper usually does the trick!
To make pesto I simply combine everything but the olive oil (usually I use about 2 parts herbs or greens, 1 part nuts, and 1 part cheese, but feel free to mix it up!) and seasonings in my mini food processor (or a larger food processor if I'm making a large batch!) and give it a quick whirl to chop everything evenly.  Then, I stream in the olive oil until the pesto reaches the texture that I like.  At that point, you can season to taste and enjoy!
Since I can make pesto in just a matter of minutes, I use it as a sauce and a topping for all sorts of dishes in the summer… It's great on pasta, pizza, and calzones.  And, I love to whisk it into eggs when I make a frittata.  It's also great on a nice stack of tomato and mozzarella slices with a drizzle of Balsamic vinegar. And, of course, don't forget to try it slathered on some crusty bread!
Pesto Recipes…
Want some more pesto inspiration? Here are a few great recipes to get you started!