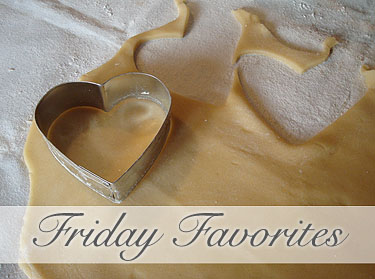 Oh my how time flies! It seems like just yesterday that I was contemplating starting a little blog to keep track of my recipes online (and spare myself the hassle of constantly hand writing recipe cards for friends and family!). Yet somehow I've now managed to write a few blog posts (oh, 600 or so) and I have reached my 100th episode of the Friday Favorites!
I feel as thought I should do something special to celebrate… But, it really did sneak up on me! I just sat down to write the post (after having already starred my favorites as I got caught up on blog reading this week… well, OK, I'm only partially caught up!), and was surprised when I noticed that my last post was number 99.
Strangely enough, though, most of my picks this week were sweets… Perfect for celebrating my 100th episode of Friday Favorites! If I was throwing a party to celebrate, you can bet that a few of these (perhaps all of them… I do have a sweet tooth!) would be on the menu. And, of course, you would all be invited!