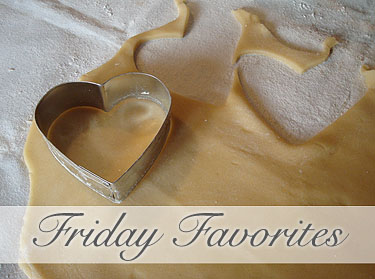 It's time for this week's Friday Favorites again!
Even though I've been feeling a little bit better each day, I'm afraid I still have a while until I'm back to 100% again. I've been able to get back into the kitchen a little bit, but not nearly as much as I like.  Instead, I've been doing lots of blog reading and pinning (I joined Pinterest, and it's addicting!).
It's been nice to get caught up on my blog reading, but I'd be a liar if I didn't admit that I'm also going a bit stir crazy.  I'm definitely ready to be back to my regular routine… And, of course, back in the kitchen! But, until then, I'm racking up a lot of great recipes that I want to try.  Here are a few of my favorites from this week!