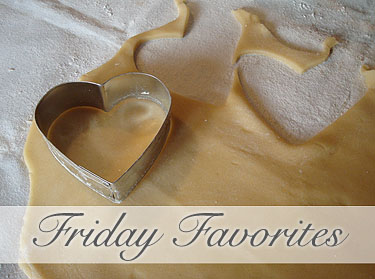 Another week has come and gone!  It's hard to believe it.
After enjoying the gorgeous weather last weekend while I was in New York City for a few days, it has gotten cold and rainy again… In fact, we are supposed to have lows in the 20s overnight and I've seen some flurries. That's not really my idea of spring weather, but I guess it's not really up to me, is it?
All of this cold weather has had me in a bit of a baking mood this week. I'm sure I'll be sharing some new recipes soon, but I've also noticed a lot of great baking recipes this week from some of my favorite bloggers!
P.S. I'm taking a break this week from my Pantry and Playlist features… It seemed like a good idea, but I'm not really so sure any more. So, I'd love to know what you think… Should I bring them back? Or are you honestly not interested? Don't worry… I won't be offended either way.