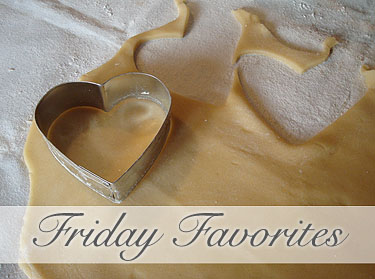 I try to mix it up and feature different blogs each week, but sometimes I find myself going back to the same ones. Do you ever find that you go through phases where you will love every single thing on a particular blog for a while, and then you move on to a new favorite for a while?
I know that I definitely go through blog stages, both in my writing and my reading…. And, though I try to mix it up, when I truly share my favorites, you will see some of the same blogs over and over again – at least for a short period of time!
So, this week, though they may be some of the blogs you've seen here on the Friday Favorites before, here are my favorite blog posts from this week!