When I was making doughnuts a few weeks ago, I was reminded of how much I don't like frying.  I love doughnuts, but I hate frying. So, I knew I needed to start working on some new techniques for making doughnuts.
I've been seeing a lot of baked doughnut recipes using those fun doughnut pans… I may eventually get one, but for now, I'm working with what I have.  I knew that baking the doughnuts on a flat baking sheet would yield flat-bottomed doughnuts, which I didn't want.  I've seen some doughnuts baked in mini-muffin tins, as well, but I didn't want them to look like muffins. I'm picky!
Instead, I decided to go out on a limb and try making doughnut holes in my ebelskiver pan.
It took me a few tries to get it right… I started with a sour cream cake doughnut recipe. When I followed the recipe exactly, the dough/batter was a bit too thick, making it hard to spoon into the ebelskiver pan.  So, on my second try, I made a thinner batter, but the result was too runny and the doughnut holes turned out kind of flat. Finally, on my third try, I found the happy medium (remind you Goldilocks and the porridge?).  The key is to take a traditional cake doughnut batter and add just enough liquid that it can be spooned easily, but isn't runny.  For my recipe, using buttermilk instead of sour cream worked perfectly. For other recipes, adding just a few tablespoons of buttermilk or cream should work perfectly!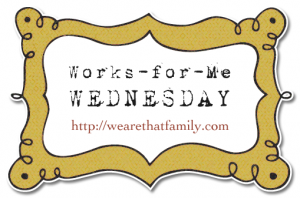 Here's the best part… Not only can you make doughnut holds without frying, but you can make filled doughnut holes! Can you see where this is going? I stuffed my doughnut holes with Nutella, but the possibilities are unlimited!
Nutella Filled Ebelskiver Doughnut Holes
(Makes about 15 doughnut holes, adapted from Doughnuts)
3/4 cup all purpose flour
3 tablespoons granulated sugar
1/2 teaspoon baking soda
1/2 teaspoon ground cinnamon
Freshly ground nutmeg (about 1/8 – 1/4 teaspoon)
Pinch sea salt
1/2 cup buttermilk
1 egg
Nutella
Powdered sugar
Begin by whisking together the flour, sugar, baking soda, cinnamon, nutmeg, and a pinch of sea salt.  In a separate bowl, whisk together the egg and buttermilk.  Add the wet ingredients to the dry mixture and stir until just combined.  The mixture should be sticky, but not runny.
Heat your ebelskiver pan over medium-low heat and spray lightly with cooking spray.  Spoon about 1 tablespoon of the batter into each hole in the pan.  Add about a teaspoon of Nutella in the center, and then top with just enough additional batter to cover the Nutella (about 1 teaspoon).  Cook for a few minutes and then use wooden skewers to flip the ebelskivers and cook on the other side for an additional minute or two.
Remove the ebelskivers from the pan and roll in powdered sugar while they are still hot. Enjoy while still warm.
Please Note – The link to Lara Ferroni's book Doughnuts provided in this post is an Amazon affiliate link.