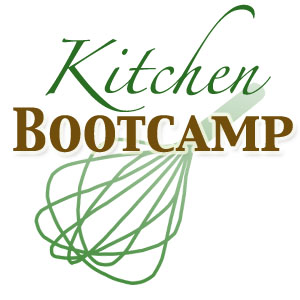 February is here, so it's time to announce the next Kitchen Bootcamp challenge!  I was thrilled with all of the great soups submitted for the January challenge, and I'm hoping everyone will be just as excited about this month's challenge…
Since many of us still have a few more weeks of chilly weather ahead of us, I thought it would be a good idea to take on another winter-appropriate chapter. This month, I thought I'd focus on braising and stewing meats (chapter 23 from The Professional Chef)… It's a technique that I don't utilize nearly enough, and this month I am determined to change that!
As always, I will be using The Professional Chef from The Culinary Institute of America as my guide for the challenge. If you have the book, I encourage you to follow along, since it is packed with great information and recipes.  However, you don't have to have a copy of the book to participate.  Feel free to use whatever resources you have available. Also, I'd like to note that I will accept vegetarian dishes for this month's challenge even though the chapter focuses primarily on meats.
I'll be posting a roundup of all of the braising and stewing posts on Monday, February 28th, so please submit your posts by Sunday, February 27th. For more details and links to completed challenges, please check out my Kitchen Bootcamp page.
Please note that the links to The Professional Chef provided on this page are Amazon affiliate links.