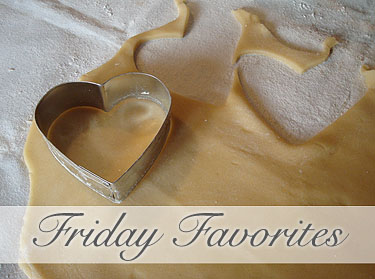 It's Friday! Are you ready to celebrate?
I always enjoy writing my Friday Favorites post each week… It's a fun way for me to wrap up the week and also share some of the blog posts that are making me smile (and making me hungry!). This week is no different! With the Super Bowl and Valentines Day both right around the corner, I've been finding lots of kitchen inspiration from other bloggers. Whenever I need an inspirational kick in the pants, so to speak, I know that I can rely on my fellow bloggers!
Here are just a few of my favorites from the blogosphere this week!