I hope everyone had fun with this month's Kitchen Bootcamp challenge! I know that sandwiches may not have been the most challenging chapter in The Professional Chef, but I think it's fun to do something different once in a while!
For this month's challenge, I developed two new sandwiches – Italian Panini with a Sundried Tomato and Olive Spread and Ham and Turkey Club Sandwiches. You've probably already seen my recipes, though… So let's have a look at what everyone else made for this month's challenge!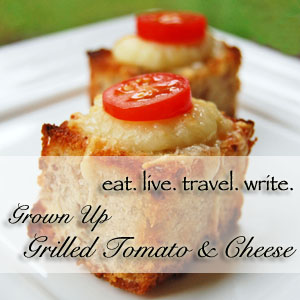 I've always been a fan of the grilled cheese sandwich with tomato.  I love this version of the Grown Up Grilled Tomato and Cheese sandwich from eat. live. travel. write. It's the kind of grilled cheese you'd be happy to serve at a party… And, that's a party I'd like to attend!
It turns out that my favorite salad is much like the salad that this Favorite Salad Panini from The Other Side of Fifty is based on… Spinach, pecans, cranberries, blue cheese, apple, and chicken make for one tasty sandwich. I'll be giving this a try!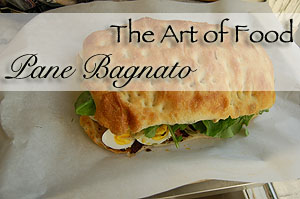 I love the look of this Pane Bagnato from The Art of Food. I don't think anyone will miss the meat in this lovely vegetarian sandwich that is perfect for picnicing!
This Italian Tofu Steak Sandwich with Red Pepper Mayonnaise from An Opera Singer in the Kitchen is packed with flavor… Though I don't eat much tofu, I am intrigued by the creativity and flavors in this sandwich!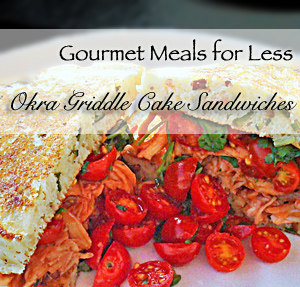 I am really intrigued by these Okra Griddle Cake Sandwiches from Gourmet Meals for Less! Not only are griddle cake sandwiches a creative twist on the typical sandwich, but the griddle cakes contain okra.  I love it!