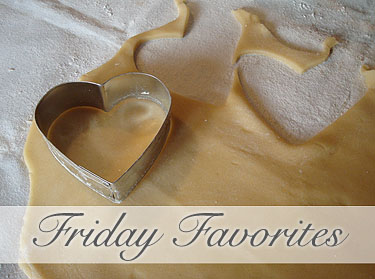 It's Friday again, and fall is officially here. We've had a rather cool and dreary week this week, and I'm really not complaining.  It's been nice to pull out the sweaters, do some fall baking, and drink hot cider in the evenings!  So, as you might have expected, a lot of this week's favorites have a bit of a fall theme.
Before we get to the favorites, though, let me remind you of the BlogHer Food Pity Party that's taking place this weekend… It's a party for those of us who are not attending the BlogHer Food conference out in San Francisco. Though it started out as a bit of a joke, it has grown into something much more, with prizes, presentations, and lots of other fun.  In fact, I prepared a video presentation that will be on the Ustream channel this weekend! You can find all of the details at the official #BHF10PP page (and don't forget to follow the hashtag over the weekend).
Ok, before the pity party gets into full swing, be sure to check out these great posts.  Enjoy!