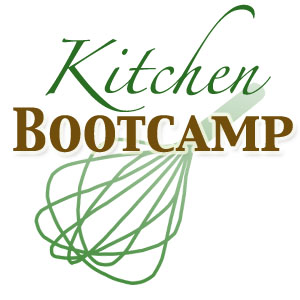 Are you ready for another Kitchen Bootcamp challenge?  I hope so… And, I think this is going to be a good one!
With the holidays right around the corner, I thought it would be good to flex our baking muscles a bit this month.  I always like to test out my holiday recipes ahead of time (I can't be the only one who does that, right?), so October seemed like the perfect month to tackle Pastry Doughs and Batters (Chapter 36) from The Professional Chef.
The Pastry Doughs and Batters chapter contains everything from pie dough to pate a choux, cream scones to puff pastry, and pound cake to banana nut bread.  There are great tutorials at the beginning of the chapter for the different baking techniques – cutting butter, laminated doughs, creaming butter, foaming, etc. So, this will be the perfect exercise to help you to be on the top of your game when the holidays roll around.  Think of how you could impress your holiday guests with beautiful homemade puff pastry!
As always, you do not have to have a copy of The Professional Chef to participate.  You are welcome to use any cookbook or other resource that you have on hand for the challenge, as long as your recipe involves a pastry dough or a batter. I would also like to remind everyone about the Kitchen Bootcamp Facebook group, which is a good way to share recipes, ask questions, and get help on the challenge!
I plan to post the roundup on Monday, November 1st, so please be sure to submit your blog post by Saturday, October 30th to be sure that you will be included.  Happy baking!