My husband has a "Theory of October"… Basically, he has decided that October is the best month of the year (pumpkins, apple cider, hoodies, crisp cool air, and my birthday… well, my birthday isn't actually on his list, but it should be!)… And, he would challenge you to find a month that is better than October.
I am a fall person, so I have to agree.  For me, though, October means fall flavors… It's the unofficial start of the holiday season, especially for a food blogger! Thanksgiving and Christmas are around the corner, and I'm already starting to cook and bake with my favorite holiday flavors! At the top of my list are pumpkin, cinnamon, cardamom, and cranberry… And of course, brown butter!
I couldn't even wait for October to start my fall baking, though… I was already whipping out the brown butter over the weekend for some pumpkin spice cupcakes.  So, it seemed only fair that I share a quick tutorial on making brown butter.
There is some debate over whether to call this "brown" or "browned" butter… After taking a survey on Twitter, I am even more confused than when I started.  To end the debate, the brilliant, and always stylish, Linda of Salty Seattle suggested calling it "beurre noisette" which just proves how much more sophisticated she is than I am… I love her for that! I'm going with "brown"… And, you can call it what you like.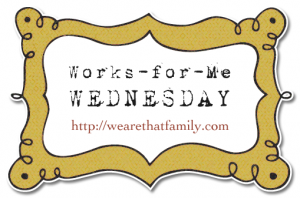 Brown Butter
Brown butter really couldn't be easier… But, before we get started, let's talk about the butter.  If the butter is going to be the star of the show (which it is), you want to pick a good quality butter.  I am a fan of Kerrygold Sweet Cream Irish Butter, which is actually readily available in markets around here…  I can only find the salted variety, but I'm OK with that (I just cut back on the salt in my recipes).
Now that we have had "the talk" about the butter, let's get to it.  Cut the butter up into chunks (for no reason other than it melts faster), and toss it into a sauce pan. Heat over low heat (maybe medium-low, but no higher than that… we don't want burned butter) until the butter is melted.  Continue to cook, stirring occasionally, until the butter reaches a nice amber/brown color… That's it!
Once you have brown butter, you have to do something wtih it, right? I used mine to make a quick frosting for some pumpkin cupcakes (which I will post tomorrow)…  With an undeniable "fall" taste from the cinnamon (other spices would be amazing, too… like caradamom), this recipe is my contribution to the "best month ever" which will be here in a few short days!
Cinnamon Brown Butter Frosting
(Makes enough to frost 24 cupcakes or a 2 layer 9-inch round cake)
8 ounces (1 cup) brown butter
2 teaspoons ground cinnamon
1 teaspoon vanilla extract
6 cups confectioners sugar
1/4 cup + 1 tablespoon of half and half
Pour the brown butter into the mixing bowl of a stand mixer.  Add the cinnamon, vanilla, and confectioners sugar.  Beat with the paddle attachment until a crumbly mixture forms.
Gradually add the half and half, beating at medium speed, until the frosting holds together and has a spreadable consistency.
A Few More Recipes Using Brown Butter…
Need a few more ideas for what to do with brown butter? Here are a few of my favorites from other blogs…