It's Friday! That means it's time for my Friday Favorites and time for me to share with you a third way you can enter to win the shiny red grill I'm giving away… All week I have been promising you another entry in the giveway, so here it is!
Food safety is super important during the summer when you are grilling. Just because you're cooking outside doesn't mean you don't have to be careful about cross contamination and keeping foods at the right temperature.  Now, I'd like to hear your summer food safety tips. Do you have a trick or a gadget that makes grilling easier and helps you keep things clean and neat? To get you started, here are a few tips about food safety from Sam's Club:
For another entry in my grill giveaway, please leave a comment with a tip about summer food safety (or something you learned from the video, if you prefer). Don't forget that you have until Monday, May 24th at 10:00pm EST to enter! You can find all of the giveaway details here!
(Please note – The grill giveaway has ended and comments will no longer be accepted on this post.)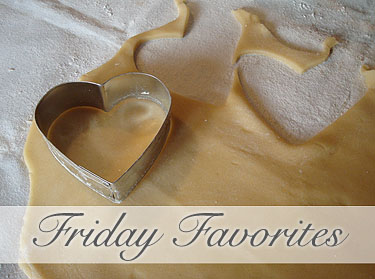 Ok, now on to this week's Friday Favorites… Originally I had planned to pick posts about grilling to tie in with the giveaway. However, there were some non-grilling blog posts that I just couldn't pass up, so I decided to skip the grilling theme and just go with my favorites.  Here they are!
My Kitchen Addiction Product Review Policy and Disclosure– The patio grill being given away has been provided by Sam's Club.  I received this product (Sam's Club Membership) at no cost from the manufacturer (or a representative PR firm) for the purpose of testing and reviewing the product. Unless specified otherwise, I do not accept monetary compensation for reviewing or writing about products. I only review products that I have personally tested and used in my kitchen/home, and all opinions expressed are my own.