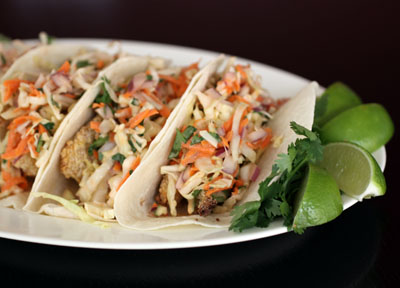 If you love fish tacos even half as much as I do, then you will want to rush on over to see my Baked Fish Tacos on In Jennie's Kitchen!  I am so honored that I was asked to write a guest post one one of my favorite blogs.  While you're over there, check out a few of the other delicious recipes:
Burnt Caramel Gelato – I am really looking forward to making some of this gelato.  Unfortunately, at the moment, there is no room in my freezer to freeze the bowl for my ice cream maker.  As soon as I make some room, this is on the top of my list.
Homemade Pizza – Be sure to check out the video on this post!  The pizza looks fabulous, too!
Zucchini Parmesan Hummus – I have actually made this four times already!  It's soooo good… I recommend that you make it right away!